Salvatore Esposito and friends
The official group of Salvatore Esposito who, between one take and the next, devotes themselves with great passion to their fans. In fact, this exclusive group "Salvatore Esposito & friends" was born, dedicated to those who follow the Italian actor with passion. Fans will be able to interact with Salvatore, get an absolute preview of new projects, new scene photos, exclusive events and participate in periodic contests. Furthermore, Zoom calls will be organized with Salvatore where the fans who own the membership card will be able to speak directly with him live!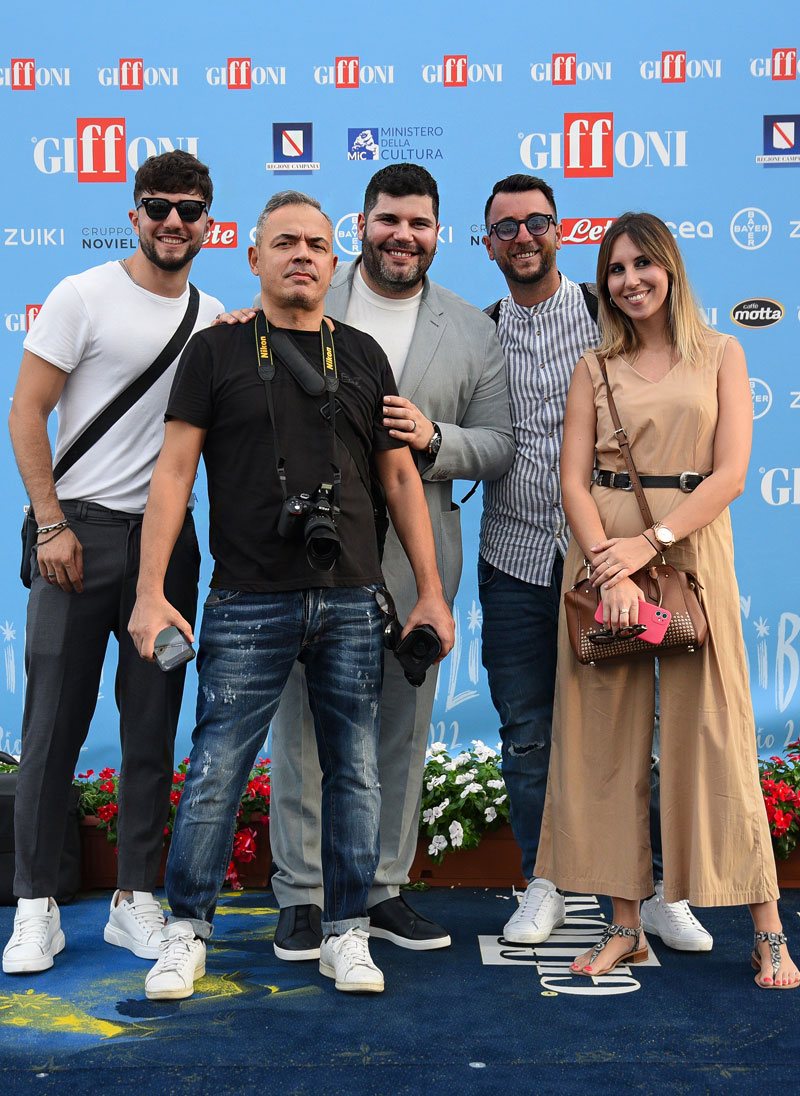 The first "Salvatore Esposito and friends" event took place in Naples last November, during which actor Salvatore Esposito signed copies of his first Sperling & Kupfer novel "The Shaman" a thriller between Satanism and psychology, which will soon become a TV series.
During the evening event, his short film "My American Dream" set in New York was also screened, where the now internationally renowned Neapolitan actor talks about his American dream in a report produced by Iovino & Parners by Alessandro Iovino.
In the room the family of Salvatore Esposito was present in full, first of all his father 'Giuseppe happy and moved by this further and beautiful goal of Salvio, protagonist as well as of Gomorrah also of the TV series Fargo and of many successful films.' course of the evening held between music, finger food and lots of applause seen among the characters of the entertainment world, numerous actors of Made in Sud and other well-known faces of the music, television and beyond: among them Peppe Iodice, the singer son and grandson of art Francesco Da Vinci, the actress Miriam Condurro, Figo (Antonio D'Ursi), Miriam Condurro, Arturo Muselli, Mariano Bruno, Floriana De Martino, Luisa Esposito, Maria Mazza, Luca Altomare, Carmine Monaco and then Hugo Maradona, Antonio Parlati, director of the Rai production center in Naples and many others.
Exclusive numbered membership card
Exclusive numbered Membership Card, a unique way to experience the Salvatore Esposito and Friends group, for you invitations to events, exclusive discounts, offers on future purchases, unpublished photos and videos from the scene and backstage and the possibility to participate in scheduled live zoom video calls with Salvatore. Become part of our Salvatore Esposito and friends community and become the protagonist!
You can access the reserved area by scanning the qrcode on the back of the card.
Salvatore Esposito and friends on social media
Salvatore Esposito and friends is present and managed by Salvatore Esposito's staff on Facebook and Instagram with exclusive content dedicated to the actor's world. To interact with the group follow us on the official pages.